I love Disney princesses. So when I saw this on Mandy's page and had to do it! This was done by Mandy and Zuky (Mandy's link & Zuky's link). This is JUST FOR 2018!!
This tag was super fun to make because picking new and unique subjects for each Princess was a challenge but exciting! Anyway, let's get on with the tag!

SNOW WHITE
THIS BOOK (LIKE THE MOVIE) STARTED IT ALL
FAVOURITE DEBUT BOOK FROM AN AUTHOR in 2018
This is an author to keep an eye on. She has an amazing style that will only improve as she continues to write. I got to read book 2 as well and I can say this writing has you turning pages. Even though Lady of Justice wasn't perfect it was engaging.
CINDERELLA
A DIAMOND IN THE ROUGH
JUST LIKE CINDERELLA, YOU EITHER DIDN'T EXPECT MUCH OUT OF THIS CHARACTER IN THE BEGINNING BUT THEY TURNED OUT TO BE A TOTAL GEM in 2018
I didn't expect much of Lexi when this started but she really grew on me. I missed her when the story was over. She had so many flaws and seemed like a doormat. The Wake Up ended up being the best book of the year and it was mostly due to Lexi. I missed her when she was gone.
AURORA
SLEEPING BEAUTY
A BOOK THAT MAKES YOU SLEEPY OR JUST COULD NOT HOLD YOUR ATTENTION in 2018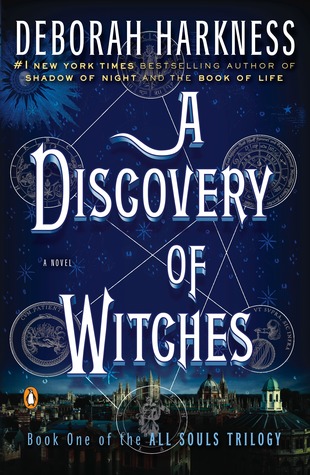 It took me two months of slow reading to finish this book. If I hadn't been recommended this book I probably would have quit in the beginning. It constantly over-detailed…everything. I'm glad I stuck to it but A Discovery of Witches was too long for what it was.
ARIEL
UNDER THE SEA
A BOOK WITH A WATER/OCEAN SETTING in 2018
Ugly Things We Hide was spent a lot of time on the ocean or by the ocean. As you can tell from the picture a lot of the major parts of the book were in Hawaii or always came back to the island.
BELLE
BEAUTY AND THE BOOKS
NAME A BOOK WITH THE BEST BOOKWORM/BOOK LOVER in 2018
They had a museum in the book with lots of cool stuff including books. Although not the same thing exactly they did enjoy books and mentioned it.
JASMINE
THE THIEF AND THE PRINCESS
NAME BOOK WITH AN UNLIKELY LOVE STORY (EITHER IN TERMS OF ROMANCE OR A BOOK YOU DIDN'T EXPECT TO LOVE SO MUCH) in 2018
This mans man adult book had a surprised…romance? I don't know if I can call it that exactly. What was surprising was the aftermath. I didn't expect the main character to be so affected by it. That is what made No Songs are Sung a better read then I thought it would be from the way it started!
MULAN
THE PRINCESS THAT SAVED HER COUNTRY
NAME THE FIERCEST HEROINE YOU KNOW in 2018
Gosh it was good to see Kim again in Reader. Unlike the first book where Kim is very fierce, Kim is scarred and struggling. She is still recovering and at first her powers aren't working well. She is terrified by all the changes, which is only made worse when she reads. Despite that she is so reckless and headstrong.  Despite everything Kim is still a very strong female lead.
TIANA
THE PRINCESS WITH THE COOLEST AND MOST DIVERSE CREW
NAME A DIVERSE BOOK WHETHER IT IS A DIVERSE SET OF CHARACTERS (LIKE TIANA'S GROUP OF NAVEEN, LOUIS, RAY, AND MORE) OR JUST DIVERSE IN GENERAL in 2018
There were so many unique characters! Fair warning I did not like the Professor one wit. Thankfully he is one among many character, including the spontaneous and ambitious Douglas Morgan and budding scientist Jason. My favorite characters and interactions by far are those that involve Sunny (Douglas's adoptive daughter) and the righteous Captain. I also very much liked Maribella. She had a backbone and a tragic story, but she had her head on right…can't say that for all the other characters. And the spontaneous alien – I won't say much there for fear I'll give too much away on the shape shifting alien.
MERIDA
I DETERMINE MY OWN FATE
A BOOK WHERE THERE IS NO LOVE STORY/INTEREST OR ISN'T NEEDED
Besides a love of swords there is no love story in this book. Just a general comradery. It was very refreshing.
MOANA
HOW FAR I'LL GO
A CHARACTER THAT GOES ON A JOURNEY
A historical fictional feel with paranormal overtone. This is basically a series of the MC going on journey after journey. For war. For family. For love. Traveling all over the ancient Shakespearean world.
There we have it! The New Disney Princess Book tag! I hope you all really enjoyed reading it!
I'll tag: @devouringbooks2017 and @booklattes